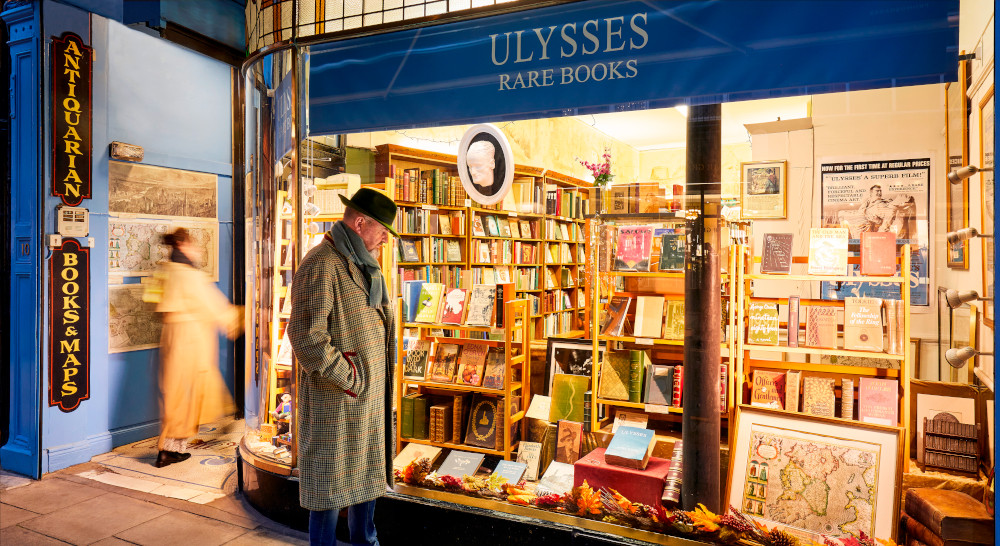 Ulysses Rare Books (formerly Cathach Books) was founded by our late father, Enda Cunningham, back in 1969. At that time he was trading part-time and issuing catalogues only. Some years later after moving from Donegal to Dublin he opened his first shop in George's Street Market Arcade.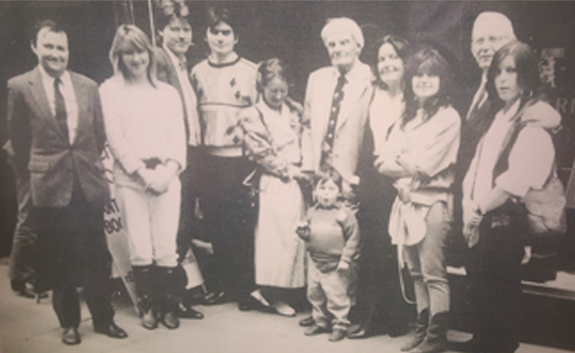 It was a small shop and he was more than capable of running it himself. However after two years he felt it would be a good idea to move to a better location, and in early in 1988 an opportunity arose to move to Duke Street, just off Dublin's fashionable Grafton Street.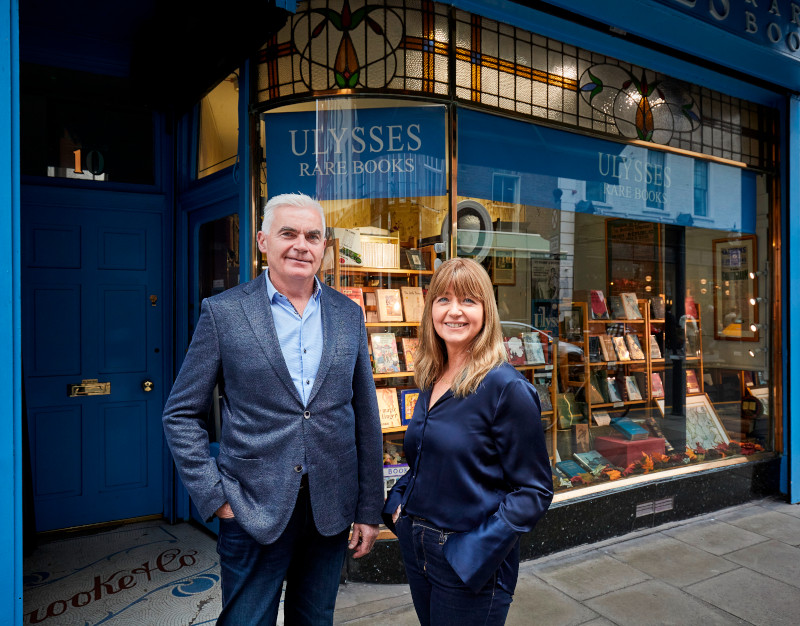 It was then that my sister Aisling and I decided to join him. In April of that year we became full time booksellers.
Some 35 years later and with the closure of many bookshops in the meantime, both Aisling and I continue to trade and hope to see out a few more years!
We are both members of Antiquarian Booksellers Association , the oldest of its kind in the world, a body which has strict entry requirements and codes of practice for its members.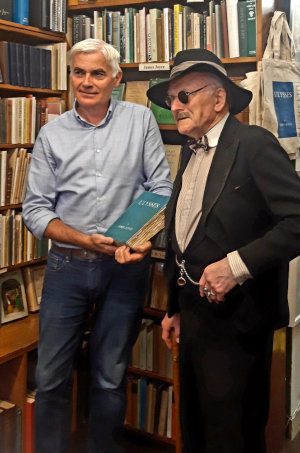 Our particular specialty is in 20th century Irish literature. We have an unrivalled selection of rare Editions by James Joyce, Oscar Wilde, W.B. Yeats, Samuel Beckett, Seamus Heaney, Brendan Behan, Flann O'Brien and many others.
We also stock a wide variety of books on Irish history and topography from the 17th Century to the recent past.
Our aim is to provide our customers with a professional and friendly service.
Whenever you find yourself in the vicinity, please call in and browse.
Ulysses Rare Books, Dublin's leading antiquarian bookshop, is located on Duke Street in Dublin's city centre.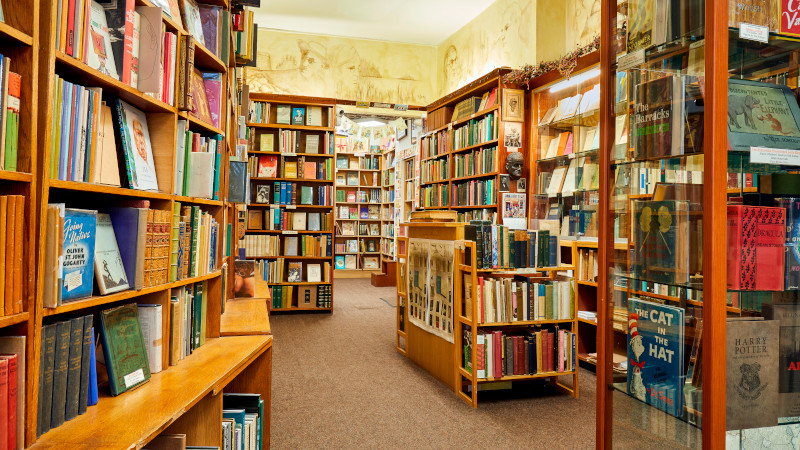 Stepping into Cathach Books, an antiquarian bookshop in Dublin, where a friend on a recent trip through the city directed me, gives you a privileged literary perspective. Walking past shelves upon shelves of first editions, which eventually became seminal works, by authors such as W. B. Yeats, Flann O'Brien, James Joyce, Oscar Wilde, and Samuel Beckett, to name a few, is absolutely spellbinding. Cathach Books specializes in Irish literature, history, and maps, but the collection is not limited to great writers of yore; there are many contemporary works (also first editions) by authors such as Seamus Heaney and Roddy Doyle. It's a family-run business, and atop the bookshelves is a charming mural running along the perimeter of the shop depicting writers and famous Dublin locales, including McDaids, a famous writers' haunt and the setting for the opening of James Joyce's story "Grace."